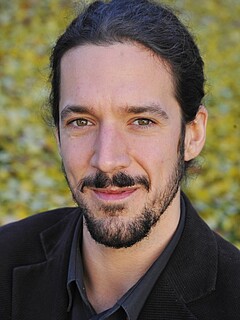 Curriculum Vitae
Dr. Hendrick Heimböckel (born 1987) earned his Bachelor in German studies, history and philosophy at the University of Münster and Macalester Group in St. Paul, Minnesota between 2007 and 2011. From 2011 to 2014 he completed a Master of Comparative Studies and Cultural Poetry and a Master of Education majoring in German and philosophy. During his studies he worked as an assistant in the Department of Modern German Literature. From May 2014 to October 2015 Hendrick was a trainee teacher at the Euregio Gesamtschule Rheine to qualify for teaching in academic secondary schools and integrated schools in North Rhine Westphalia. He was a PhD student at the 'Romanticism as a Model' research training group from October 2015 though June 2018 and was granted a DFG scholarship for his Postdoc project for October 2018 though March 2019. Since April 2019, Hendrick Heimböckel is scientific staff at the Institute for German Language and Literature at Universität Hildesheim.
PhD project (finished)
Totality and Otherness – The Aesthetics of the Absolute in the Prose of the German-Speaking Generation of the 1890s
This PhD project on the German-language prose of the 1920s to the 1950s emerges from an historical systematic investigative frame of reference: Which representative forms in German-language romantic prose (1795–1830) are realisations of reflections on the 'the absolute', a key expression in the philosophy and poetry of Romanticism? Can a production model of aesthetics for figure development in narrative texts and a reception model of aesthetics for endowing with existential meaning be derived from the semantic features and function of these styles in the particular contexts of action? Considering the deviations and constants in the content, are these models integrated into the prose of the 1920s to the 1950s in light of the scientific, technical, social and political developments, changes and pauses that occurred?
The point of departure for the analysis undertaken in this thesis is the literary representations of the phenomenon of the epiphany. The expression 'epiphany' as a religious term refers to a transcendental experience that is associated with the appearance of a divine being. While the philosophy and poetry of Romanticism turn epiphanies into a phenomenon of textual reflection by means of theorising the absolute, romantic narrative literature portrays both religious and profane epiphanies by means of the perception of figures. In these epiphanies encounters with other people, nature and art evoke transcendental experiences. The phenomenon of the epiphany acts as a model for narrative experience and can contribute to the existential giving of meaning for readers. The task of the research is accordingly to analyse epiphanies and other representations of reflections on the absolute in romantic narrative literature, their abstraction to production and reception models of aesthetics and their application to the corpus from the 1920s to the 1950s in terms of their deviation and constancy.
Publications
Aufsätze
Poetische Äquivalenzen zwischen André Bretons Manifesten, Louis Aragons Der Pariser Bauer und Hans Henny Jahnns Die Nacht aus Blei, in: Karina Schuller/Isabell Fischer (Hg.): "Der Surrealismus in Deutschland (?)", Interdisziplinäre Studien, Münster 2016, S. 124-140.
Poetologie der Einbildungskraft: Eine semantische Isotopie produktionsästhetischer Reflexionen bei Schelling, Novalis, Aragon und Breton, in: Sebastian Lübcke/Johann Thun (Hg.): Romantik und Surrealismus. Eine Wahlverwandtschaft? Berlin 2018, S. 35-54.
Epiphanien – Zur Poetik religiöser Erfahrungen in der ästhetischen Moderne: Novalis, Hofmannsthal, Jahnn, in: Tomas Sommadossi (Hg.): »Polytheismus der Einbildungskraft«. Wechselspiele von Literatur und Religion von der Aufklärung bis zur Gegenwart, Würzburg 2018, S. 193-213.
Auf der Suche nach religiösen Erfahrungen – Darstellungen und Funktionen von Epiphanien bei Wackenroder, Novalis und Hoffmann, in: Daniel Cyranka/Diana Matut/Christian Soboth (Hg.): Finden und Erfinden – Die Romantik und ihre Religionen 1790-1820, erscheint Würzburg 2019.
Kleinere Beiträge
(Zs. mit Patricia Kotzauer): Rezension zu: Norman Kasper/Jochen Strobel (Hg.): Praxis und Diskurs der Romantik 1800-1900. Paderborn 2016, in: Blog Modell Romantik, 26.04.2017
Kyffhäuser-Sage : "…das ist das letzte Kapitel von der Geschichte der Welt, in: FAZ.NET, 20.08.2017
Literarische Sprache im Zeichen ekstatischer Kontingenzerfahrung. Rezension zu: Karl Heinz Bohrer, Das Erscheinen des Dionysos. Antike Mythologie und moderne Metapher. Berlin 2015, in: IASLonline, 05.12.2017
(Zs. mit Marc Emmerich/Mirjam Sauer): Tagungsbericht: Funktionen der Einbildungskraft um 1800, Jena, 01.03.2018-02.03.2018, in: H-Soz-Kult, 18.06.2018
Presentations
Poetische Äquivalenzen in Hans Henny Jahnns 'Die Nacht aus Blei', André Bretons 'Manifesten' und Louis Aragons 'Le paysan de Paris' [Surrealismus in Deutschland (?), Kunstmuseum Pablo Picasso/Münster, 03.-05. März 2014]
(Profane) Epiphanien – Poetologien der Einbildungskraft bei Schelling, Novalis und Aragon [Romantisme et Surréalisme. Eine Wahlverwandtschaft?/ Une affinité elective?, CIERA – Interdisziplinäres Zentrum für Deutschlandstudien und -forschung, Université Lyon II, 18.-19. März 2016]
Auf der Suche nach religiösen Erfahrungen: Darstellungsverfahren und Funktionen von Epiphanien bei Wackenroder, Novalis und Hoffmann [Finden und Erfinden. Die Romantik und ihre Religionen 1790-1820,
Interdisziplinäres Zentrum für Pietismusforschung (IZP), Martin-Luther-Universität Halle-Wittenberg, 17.-19. Mai 2017]
Epiphanien in fingierten Träumen – Ein Verfahren zur Generierung sakraler Deutungsschemata in der Prosa der ästhetischen Moderne. [Workshop, Graduiertenkolleg »Europäische Traumkulturen«, Universität des Saarlandes, Saarbrücken, 17.-18. Oktober 2017]
Einführung. [Funktionen der Einbildungskraft um 1800, Graduiertenkolleg "Modell Romantik", Friedrich-Schiller-Universität Jena, 1.-2. März 2018]
Projektbeschreibung