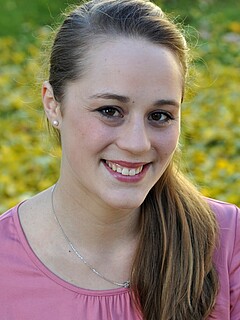 Curriculum Vitae
Hannah Lütkenhöner (born 1989) studied music and intercultural music and event management at the Franz Liszt University of Music in Weimar and Friedrich Schiller University Jena from 2008 onwards. In 2014 she completed her Master's, focusing on historical music studies.
Throughout her Bachelor degree work she was employed as a student assistant to the chair held by Professor Detlef Altenburg, and from 2009 to 2011 she was employed in the student artists' agency Weim|art. In 2012 she completed an internship at the 24th International Haydn Days at the Haydn Festival in Eisenstadt (Austria). During her Master's she was employed as research assistant to the chair held by Professor Helen Geyer, during which time she co-curated the exhibition 'Tristan and Mathilde' in the Stadtschloss Eisenach in 2014, amongst others. Together with Professor Detlef Altenburg and the Rudolstadt Regional Theatre, she organised the re-enactment of Eduard Lassen's Faust music op. 57 in April 2015. Since November 2015 she has held a voluntary position as the 2nd chair and press speaker for the sociocultural initiative KulturPott.Ruhr e. V. She is a PhD student at the 'Romanticism as a Model' research training group since October 2015.
PhD project
Between Universal Poetry and Art Politics: National Romantic Concepts of Incidental Music in the German Empire
While the incidental music of the classic romantic era has become a fixed research subject in music and literature studies, the incidental music of the late 19th and early 20th centuries is still a largely unexplored area. This period in particular yielded an immense variety of complex and profound incidental music that has particular relevance as the culmination of various aesthetic but also social and political views. For one, the interplay between the various arts in the context of the staged enactment – particularly in light of the dominant pluralism of style of this period – required individual compositional solutions. For another, incidental music also played a key role in large-scale productions through which German theatre paid homage to its literary giants such as Goethe, Schiller and Kleist but also Shakespeare while at the same time characterising them as the spiritual forefathers of an emerging German Empire that was increasingly positioning itself as a world power. Particularly in this context of the formation of a national identity and celebratory political culture, a multi-layered continuation or reactivation of a national Romantic aesthetic from the early 19th century becomes apparent, the study of which promises interesting results not only in light of the awareness of the cultural value of the imperial era and the musical paradigm shift that occurred during the fin de siècle but also for the interdisciplinary research discourse around 'Romanticism as a model'.
Publications
Monografien
Eduard Lassens Musik zu Goethes Faust op. 57. Studien zur Konzeption, zu den Bühnenfassungen und der Rezeption, Sinzig 2015.
Aufsätze
Faust als melodramatisch opernhaftes Weihespiel. Eduard Lassens Musik zur ersten Gesamtfaust-Inszenierung 1876, in Christiane Wiesenfeldt/Panja Mücke (Hg.): Faust im Wandel – Faust-Vertonungen des 19. bis 21. Jahrhundert, Marburg 2014, S. 102–121.
Die Einlegearien Luigi Cherubinis in der Jagiellonischen Bibliothek, in Helen Geyer/Michael Pauser (Hg.): Luigi Cherubini – Eine Herausforderung. Autographe Bestände, Krakau 2014, S. 35–39.

Kleinere Beiträge
Lassens Musik zu Goethes Faust, in: faust I. Die wiederentdeckte Schauspielmusik, CD-Booklet H.A.R.M.S. 2015, S. 13-16.
Eduard Lassens – Leben und Werk, in: faust I. Die wiederentdeckte Schauspielmusik, CD-Booklet H.A.R.M.S. 2015, S. 7-9.
(Zs. mit Hendrick Heimböckel): Bewegte Bilder einer Wanderung. F. Mendelssohn Bartholdy: Okett op. 20, Nr. 2 (Andante) und Nr. 3 (Scherzo. Allegro leggierissimo), in: Romantische Welten. Musik – Poesie – Bewegte Bilder, Programmheft des Graduiertenkollegs Modell Romantik, Jena 2016, S. 19-21.
Herzstück. A. P. Borodin: Streichquartett No. 2 – Andante, in: Romantische Welten. Musik – Poesie – Bewegte Bilder, Programmheft des Graduiertenkollegs Modell Romantik, Jena 2016, S. 5-6.
(Zs. mit Maria Behrendt): Mond.Nacht.Musik, in Blog Modell Romantik, 11.07.2017
||:Barbarossa erwacht:|| dal segno, in: FAZ.NET, 20.08.2017